Elementary Choir
2022-23
This event is cancelled due to the weather. It will not be re-scheduled.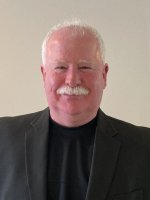 Clinician
Clark Comley, Sterling
Important Dates
Nov. 13 - Nomination Deadline -
$15 participation fee per selected student
Jan. 21 - Clinic & Concert @ Dodge City MS
Nominations
Nominations are submitted in the
KMEA Members
site.
Schedule
8:00 AM - Registration
12:00 PM - Performance
Students must be in 5th or 6th grade. Directors should rank their students.
Choir Guidelines
Performance Repertoire
Prepare Thyself Zion
Bach/Burkhardt
Unison

Hand Me Down My Silver Trumpet
Bartle
Two Part

Whisper
Greg Gilpin
Two Part

Sing
Pinkzebra
Two Part

His Eye Is On The Sparrow
Dillworth
Two-Part
Selections will be available at Senseney.